Continental Partners Leia to Develop 3D Light-field Automotive Display
Continental, the German automotive manufacturing company, announced its collaboration with Leia, a Silicon Velley company for developing light-field automotive displays to show 3D information around vehicles.

Through the partnership, Continental aims to develop a new light-field cockpit solution, the Natural 3D Lightfield Instrument Cluster, which, according to the company, is an evolutionary step in the design of the human-machine interaction within automotive vehicles.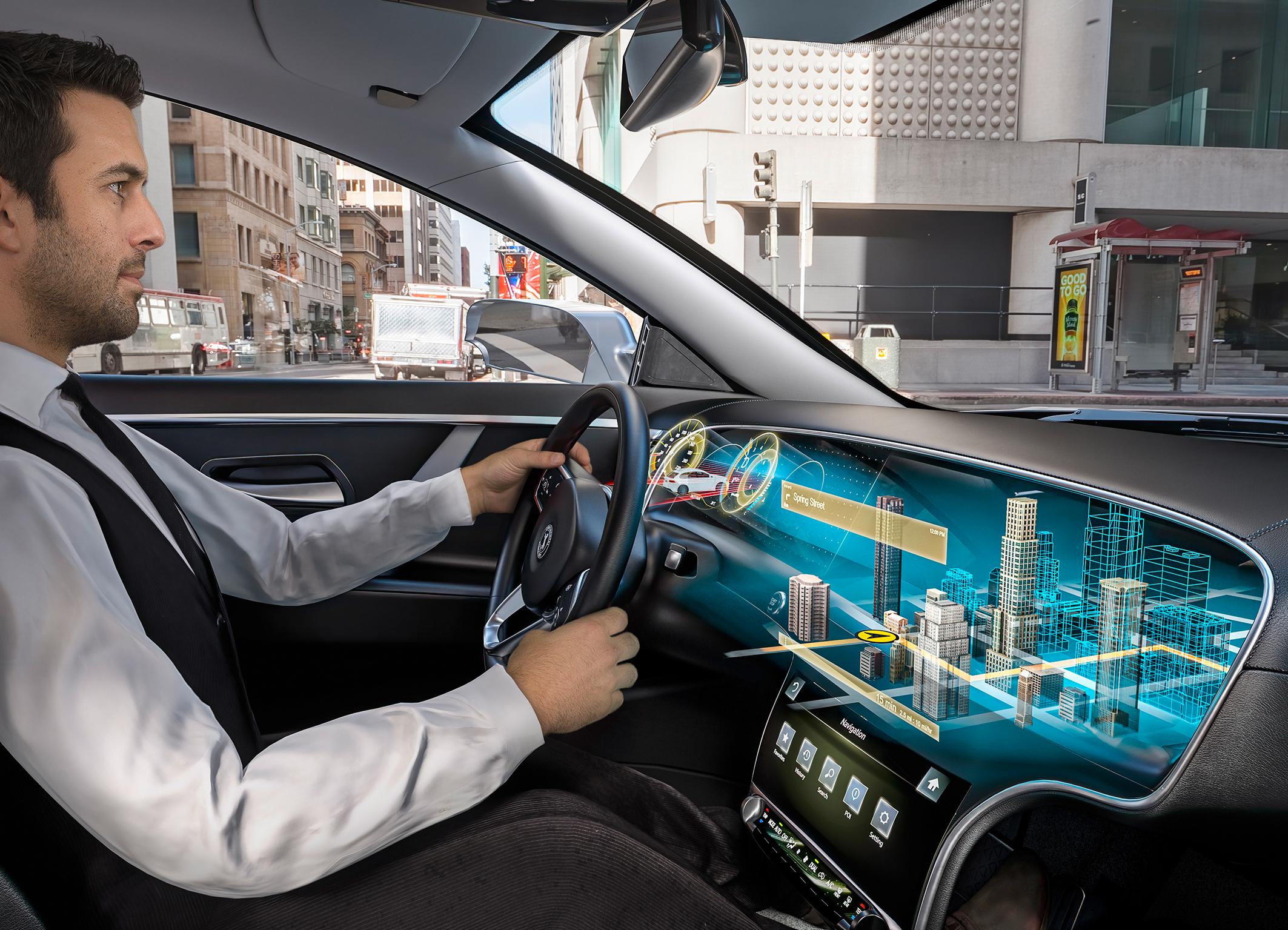 (Image: Continental)
According to Continental and Leia, the concept of the new light-field solution is to transform cars into next generation mobile devices providing information of the surrounding environment with 3D effect.

David Fattal, co-founder and CEO of Leia, noted, "To us, it's a bigger, more immersive version of a smartphone with full 3D awareness of its environment. It's a logical place to deploy our growing Lightfield ecosystem of immersive gaming, video streaming, social sharing, or even e-commerce."

Leia´s Lightfield technology used for Continental's natural 3D display does not need a head-tracker camera. Moreover, passengers in the front and back seats can also clearly see the same 3D image from their seated positions. Furthermore, there is yet another leap in quality of the new system in comparison with previous 3D-methods. The 3D-image produced by the light-field display is made up of a total of eight perspectives of the same object that subtly vary according to the point-of-view.

Continental adapts Leia's technology to achieve a 3D effect through a special method of blocking or refracting light. Parallax barrier systems, in particular, offer only a single user application by requiring a head tracker system to adjust the 3D views towards the observer´s exact head position. Furthermore, in a similar way to a filter, they can negatively impact the perceived image quality and effectiveness of the light output in a multi-user application designed for the driver, co-driver and rear passenger. For the automotive industry, the highest quality especially for displaying information is imperative. Continental's new 3D Lightfield application comprising Leia's DLB™ (Diffractive Lightfield Backlighting) technology offers the next level above conventional 3D displays and enables a crystal-clear screen, even when sunlight is shining directly onto it.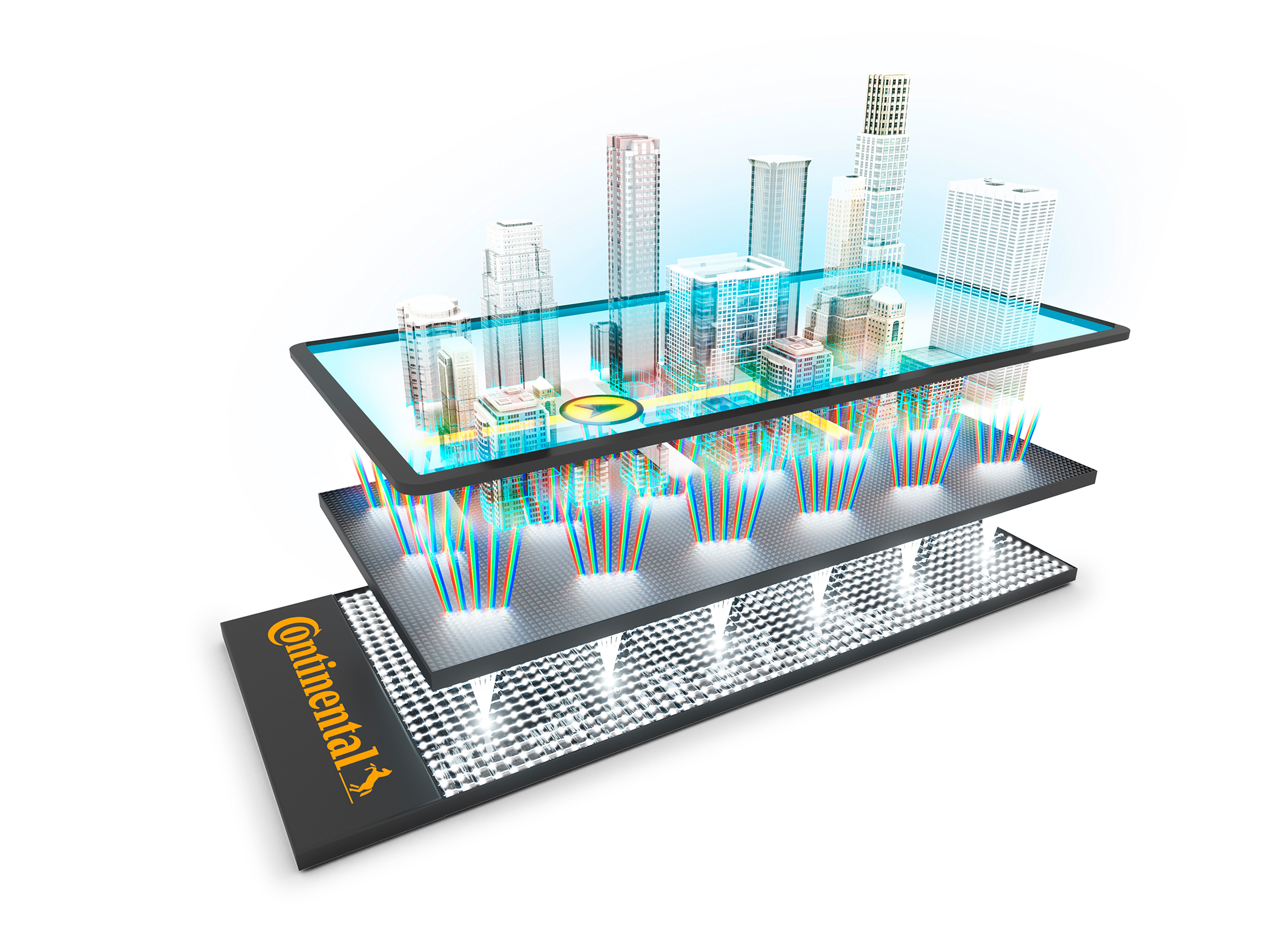 (The 3D effect of the display is achieved through a special method of diffracting light through a screen; image: Continental)
The collaboration plans to leverage Continental's expertise in automotive information systems and sensors to augment Leia's content platform LeiaLoft™ and enables car manufacturers and third-party developers to easily create "holographic" apps for the car of tomorrow. This Automotive Software Development Kit (SDK) will give developers access to the car's interior and exterior environment in full 3D and enable a host of applications from holographic navigation, park assist or augmented reality on the digital cluster or central information display.